History
The foundations of the company were established in 1968 when Antonio Cano Cano, with his wife Josefa Vico Justicia, acquired an installation planted with flour and an oil plant at LUQUE in Andalusia.
Immediately, the flour factory is put into operation, activity from which came the family of Antonio Cano and which was his true vocation.
In December 1987, Antonio Cano took part in the family of the company by forming two companies, on the one hand HARINAS ANTONIO CANO, S.A. operates the flour mill, and on the other, ANTONIO CANO HIJOS, S.A., which operates the olive oil mill.
Between 1990 and 1993, he remodeled and modernized his installations. On the one hand, he adapted the flour factory to an adequate production capacity for respond to the growing flour market. On the other hand, in the factory, it replaces the old oil extraction system with new technologies, with the installation of a continuous two-phase system that has significantly increased its grinding capacity and has clearly committed to quality.
In 1998, in order to streamline the management of the company, he merged the two companies, leaving ANTONIO CANO HIJOS S.A. as the only one. Company that develops both activities, flour and olive oil.
Antonio Cano and Hijos, stands out for its quality. Olive oils invite you to your culinary dailies. Antonio Cano and Hijos put bottled gold, with the flavor of a unique Terroir and its rare aromas. From a n mix of olive varieties, Antonio Cano and Hijos concoct a pure concentrate of quality in its three collections: Biocano, Molino and Oléocano, legacy of formulas developed over 50 years ago. Its founder has given his products this wealth particular that gives its oils their unique tastes. This is one of the reasons why the factory was awarded gold medals general agricultural competition, such as that of Best National Ecological Olive Oil: an obvious recognition of the value of this organic product. It is the signature of a harmonious marriage between Aromas, Terroir and History.
Antonio Cano Vico, actual dueño de la empresa, junto con su familia, continúan con el legado de Antonio Cano. La tercera generación está ya inmersa en la empresa familiar.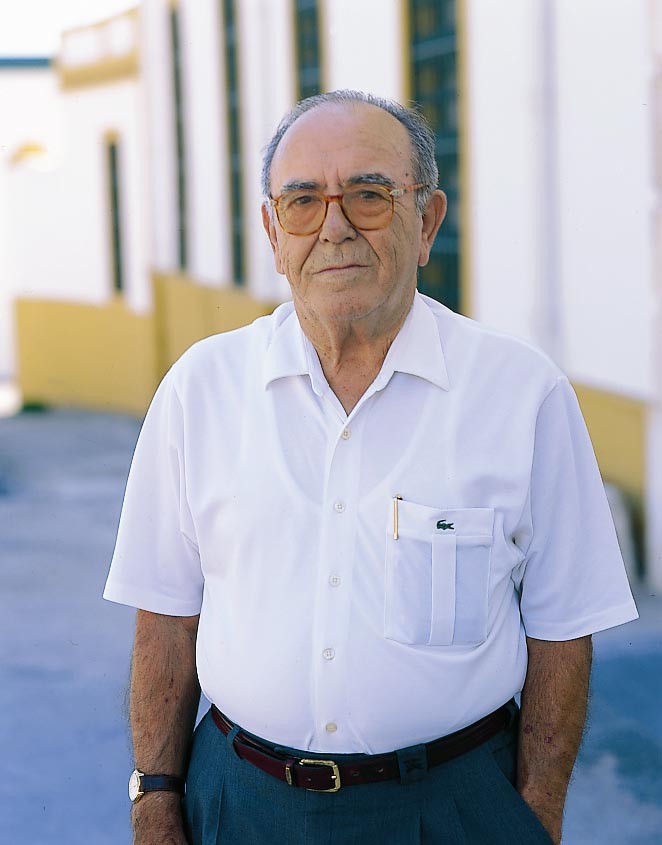 Antonio Cano Cano
A creator of wealth, an entrepreneur of those who extol this concept, an authentic entrepreneur, and most importantly, through their business activity was to create respect and friendship.